Nursing Home Fall Attorney in Glendora, CA
A "slip and fall" may not sound like a severe injury, but the reality is that thousands of people in California sustain life-changing injuries from falls each year. In addition, falls are hazardous for elderly individuals who no longer have the resilience of younger people. When a senior suffers a fall, they could face life-threatening complications from the incident, including severe bone fractures, head injuries, and more.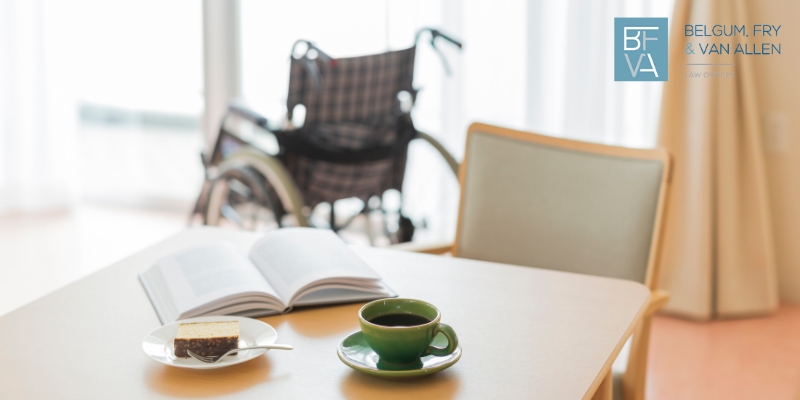 Legal Representation for Elder Injuries From Falls in Glendora, CA
If you have an elderly loved one in a nursing home, assisted living facility, or any kind of senior care, their caregivers have a professional and legal responsibility to supervise your loved one carefully. When injuries from falls occur, the caregivers responsible for supervising the victim may be liable for the resulting damages. The Glendora, CA elder abuse attorneys of Belgum, Fry & Van Allen have extensive experience representing victims of falls that could have been prevented with appropriate caregiver supervision. If you believe negligence led to your loved one's recent fall, we can help you explore your options for legal recourse.
Why Do I Need a Glendora, CA Nursing Home Fall Attorney?
Attempting to navigate any civil claim without legal counsel is very risky and challenging. You might think that your claim is straightforward enough that you do not need legal counsel to handle your claim, but the reality is you are far more likely to succeed with the case with legal representation on your side. For example, you could overlook court filing rules or essential details of your case, ultimately leading to a less-than-desirable outcome. Additionally, if you do not have an attorney, you need to manage your case proceedings unassisted while also managing your typical personal and professional obligations.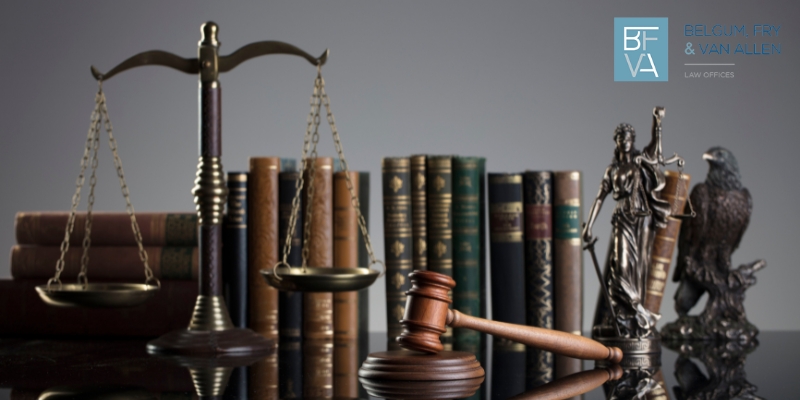 Hiring an experienced Glendora, CA elder abuse lawyer significantly increases your chances of success with your elder abuse case. Additionally, a reliable legal team enables you to focus on helping your loved one recover with peace of mind knowing your case is in capable hands. Our team strives to provide client-focused legal counsel in every case we accept, and our goal is to help our client maximize their recovery as much as possible.
Potential Causes and Effects of Falls for Seniors
Senior citizens in various types of elder care can face many fall risks. Precarious walking paths, clutter, and insufficient mobility assistance can lead to devastating falls. Seniors left unsupervised may wander into dangerous areas or fall down stairs. If they are not provided with appropriate mobility tools such as canes, walkers, or wheelchairs, they may also sustain fall injuries. When negligent supervision leads to fall injuries, the victim's caregivers are likely responsible for the resulting damages.
A fall can be devastating for a senior, potentially resulting in a wide range of effects like:
Broken bones. Falling can lead to many types of bone fractures, some of which may result in long-term recovery, diminished mobility, and the need for surgical correction. In most cases, seniors take much longer than younger people to recover from bone fractures.
Head injuries. Elderly individuals typically don't have the same reaction speed as younger people, so they may be unable to stop themselves from hitting their heads from falls. Traumatic brain injuries can be life-threatening for victims of all ages, but seniors are especially vulnerable to head injuries.
Spinal injuries. Depending on the location of the fall and the severity, the victim can suffer damage to their spinal cord. These injuries often pose long-term complications, including paralysis in severe cases.
Internal injuries. Blunt force trauma from falling can easily harm the body's internal organs, potentially posing life-threatening complications like organ damage and internal bleeding.
A fall can result in multiple injuries necessitating emergency medical treatment. The victim could face a long recovery time, and their family may face an expensive bill for the treatment they require. If another party is responsible for your loved one's fall injury, you need legal representation to hold them appropriately accountable.
Compensation for Elder Abuse Cases
Your Glendora, CA elder abuse lawyer can help you determine which party or parties bear liability for your loved one's recent fall and the associated damages. An elder abuse case is a form of personal injury claim, but special legal statutes come into play in California elder abuse cases. When you choose Belgum, Fry & Van Allen to represent you in an elder abuse claim, our team will carefully review the details of the situation and help you assess the full scope of damages you can seek in the claim.
Two forms of compensation are available to most personal injury plaintiffs: economic and non-economic damages. Economic damages are repaid 1:1 and are generally easy to calculate. These include medical expenses, long-term medical treatment costs, and lost income of family members who were forced to address their elderly loved one's situation. Non-economic damages include pain and suffering, and the amount a plaintiff can claim typically hinges on the severity of their damages. California does not limit the pain and suffering compensation except in medical malpractice cases, so this form of compensation could potentially form the bulk of your overall recovery.
Success with your claim will require identifying the party responsible for your loved one's supervision, proving that negligence resulted in your loved one's fall injury, and establishing the full scope of the resulting damages. Depending on how the accident occurred, liability can fall to one or more caregivers and their employer. Your successful elder abuse case may not only yield the compensation you and your family need to recover from the incident but also prevent others from experiencing similar injuries in the future.
Belgum, Fry & Van Allen has successfully represented many past clients in complex elder abuse cases, including those pertaining to falls resulting from negligent supervision. If you believe you have grounds for legal action against your elderly loved one's caregiver, we can help you approach your case with confidence and peace of mind. Contact us today to schedule a case evaluation with our team and learn more about the benefits of working with an experienced Glendora, CA nursing home fall attorney.