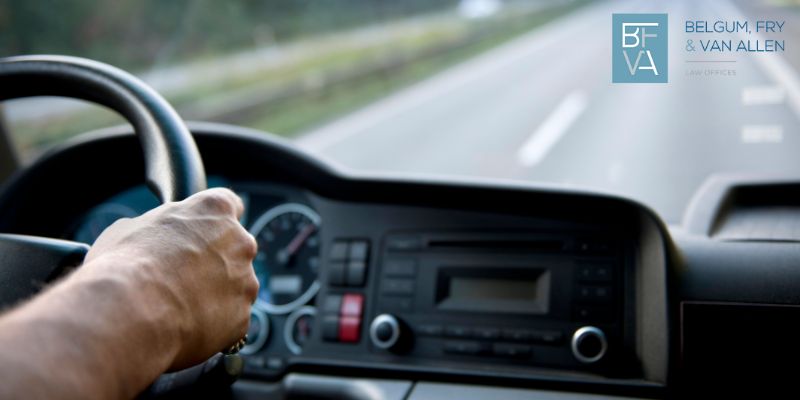 Los Angeles Truck Accident Attorney
Most drivers in the Los Angeles area are accustomed to encountering large commercial trucks on the road, and most reach their destinations without any problems. However, commercial truck accidents do happen in California, often with devastating effects. These vehicles are much larger than standard passenger vehicles and are, therefore, capable of inflicting much worse damage when accidents happen. Additionally, resolving truck accident cases is often far more complex than resolving standard passenger vehicle accidents due to the complex process of proving liability and assessing the scope of the severe damages these accidents often cause.
Legal Representation for Truck Accident Victims in Los Angeles, CA
If you or a family member recently sustained injuries in a commercial truck accident that someone else caused, you probably have lots of legal questions concerning how you can recover from the incident, who is to blame for your damages, and how much compensation you could potentially secure from the at-fault party. An experienced Los Angeles truck accident attorney is an invaluable resource in this situation. A dedicated legal advocate can answer your questions and address your concerns so you can approach your case with confidence and peace of mind.
Belgum, Fry & Van Allen can provide the comprehensive and compassionate legal counsel you need for your impending truck accident claim. Our firm has successfully represented many personal injury cases in Los Angeles, and we are ready to put this professional experience to work for you in your recovery efforts. Time is a crucial concern for anyone seeking compensation for truck accident damages in Los Angeles, so it is vital that you connect with legal counsel you can trust as soon as possible after your truck accident. This ensures your attorney has adequate time to review the details of your accident and prepare a legal strategy for maximizing your recovery.
Proving Liability for a Commercial Truck Accident in Los Angeles
Similar to any other vehicle accident, success with your recovery efforts after a truck accident requires proving liability for the incident. You must identify the party responsible for causing the accident and prove that their actions directly resulted in your claimed damages. Truck accidents can occur for the same reasons as all other vehicle accidents, such as distracted driving, speeding, and driving under the influence. What makes truck accidents more challenging to resolve than standard car accidents is the fact that vicarious liability often comes into play.
Vicarious liability applies whenever one party bears fault for the actions of another party, usually an employer who bears liability for the actions of their employee. If a truck driver caused your accident, they may bear sole responsibility for the incident depending on how they caused the collision. However, their employer could share fault if they were negligent in their hiring, training, or handling of the driver. For example, if they neglected to perform a complete background check on the driver before assigning them work, they would likely face vicarious liability for the incident.
It is also possible for another driver to cause a truck accident that results in damage to your vehicle and injury to you. Your Los Angeles truck accident lawyer can help gather evidence like traffic camera recordings and eyewitness statements to firmly prove liability for the accident. It's vital to prove fault before you can secure any compensation for your damages. Once you have successfully proven liability, you can proceed with seeking accountability for the losses the defendant inflicted with their negligence or misconduct behind the wheel.
Filing an Auto Insurance Claim for a Truck Accident in Los Angeles
California law requires every driver to have auto insurance, and this rule applies to commercial truck drivers as well. Generally, most trucking companies have more expansive insurance coverage than the average individual driver, but this does not necessarily mean that an insurance claim will completely compensate your damages or that you will not encounter any issues during your interactions with the insurance carrier.
Your attorney can assist you with filing your auto insurance claim after your truck accident. You have a very limited time in which to report the accident, usually only a few days after your accident, and you should refrain from discussing a settlement with the insurance carrier until you have legal counsel on your side. A Los Angeles truck accident attorney can help compile the evidence needed for your claim, draft a demand letter to the insurance carrier, and resolve any disputes that arise with the insurance company's representatives.
All insurance companies are legally required to process claims for compensation in good faith, but this does not mean they will not push back against claims. Insurance companies lose money when they pay out on settlements and generally try to justify the lowest possible settlement offers or deny claims whenever they find justification to do so. Hiring an attorney to help you with your claim significantly reduces your chances of encountering such issues, and you will be prepared to address any disputes the insurance carrier raises against your claim.
Building a Personal Injury Suit for a Truck Accident in Los Angeles
After you recover as much compensation as you can with your auto insurance claim, you can file a personal injury case against the at-fault driver to secure compensation for the damages that insurance can't cover. The objective of a personal injury case is for the plaintiff to secure compensation for the losses that the defendant inflicted with their actions. The plaintiff has the right to claim full repayment of their economic damages, which may include:
Vehicle repair costs. The defendant's insurance may cover the cost of repairing or replacing your vehicle, but if the total cost of your damages exceeds their property damage liability coverage, any outstanding losses can be included in your personal injury claim. You can also claim compensation for other property losses, such as personal belongings destroyed in the accident.
Medical treatment costs. Truck accidents are easily capable of inflicting devastating physical injuries like broken bones, lacerations, traumatic brain injuries, and more. If you can prove a defendant is responsible for physically injuring you, you can hold them accountable for the extent of medical expenses you face in the aftermath of your accident. This includes both immediate and future medical treatment costs if you suffered a serious injury due to their actions that will require extensive ongoing rehabilitation.
Lost wages. Some people injured in truck accidents are too hurt to work and will be unable to earn income during recovery. If this applies to your case, the defendant is liable for the wages you are unable to earn due to their actions, and your Los Angeles truck accident attorney can help you accurately calculate these economic damages.
Lost future income. Unfortunately, some truck accidents cause tremendous injuries that leave victims permanently disabled. If you have suffered such injuries and you cannot return to work in the future, the defendant is liable for the future income you are no longer able to earn. Calculating projected future damages like these can be very challenging without an attorney's guidance.
The average truck accident victim may be able to calculate immediately noticeable economic damages like the cost of repairing their vehicle and their hospital bills, but a severe accident is likely to cause more extensive damages they may not be able to accurately calculate on their own. Working with a seasoned Los Angeles truck accident attorney significantly improves your chances of accurately calculating the full amount of economic damages you are legally allowed to seek from the defendant. Your attorney can also help hold the defendant accountable for the non-economic losses they inflicted.
Calculating Pain and Suffering in a Los Angeles Personal Injury Case
The average person may be familiar with the term "pain and suffering" but have no idea how to calculate intangible losses like physical pain, emotional distress, and trauma caused by a defendant's negligence or misconduct. Under the state's personal injury statutes, there are no limits as to how much a plaintiff can seek in pain and suffering compensation for a truck accident. The amount they seek should reasonably reflect the overall severity of their injuries.
Your Los Angeles truck accident attorney is likely to use one of two methods to calculate appropriate pain and suffering compensation on your behalf. The multiplier method is commonly used when a plaintiff has suffered life-changing injuries. This method entails multiplying the plaintiff's total economic losses by a factor of one to five to reflect the severity of their condition. The per diem method focuses on the time it will take a plaintiff to fully recover and is more commonly used when a plaintiff is expected to make a full recovery from their injuries in the near future. The attorney sets a reasonable daily compensation amount and then multiplies this by the number of days it takes their client to fully recover.
Depending on the scope and severity of the injuries you suffered, your pain and suffering compensation may eclipse the total of your claimed economic damages. When you choose Belgum, Fry & Van Allen to represent your truck accident claim in Los Angeles, we will do everything we can to maximize your recovery as much as California law allows. Many personal injury plaintiffs are surprised to discover that their pain and suffering compensation forms the bulk of their case awards. It is also possible for punitive damages or restitution to be awarded at a judge's discretion if the defendant caused your accident through illegal misconduct or egregious negligence.
Resolving Your Truck Accident Claim in Los Angeles
Every truck accident claim filed in Los Angeles is unique, and every plaintiff will face a different series of legal challenges as they seek compensation for their damages. Whether you anticipate recovering from your accident through an insurance claim alone or you expect to file a personal injury suit against the at-fault driver, the right attorney is an invaluable asset, no matter what your recovery efforts entail.
The attorneys at Belgum, Fry & Van Allen have experience confronting all the major auto insurance carriers on behalf of our clients, and we know the tricks they commonly use to coerce claimants into accepting the lowest settlement offers possible. After we help secure as much compensation from your insurance claim as we can, you can rely on our team to build a comprehensive personal injury case that seeks the maximum amount of compensation state law allows for your injuries.
While most personal injury cases filed in Los Angeles end with private settlements, some must proceed to litigation. We typically aim to settle our clients' cases as swiftly as possible to shorten the time it takes them to receive compensation for their losses, but if litigation is necessary to reach a suitable outcome for your case, you can rely on our firm to represent you in court.
The sooner you reach out to a Los Angeles truck accident attorney, the more time they will have to build a strong legal strategy on your behalf. It's natural to have lots of questions in this situation, and you may not know what to do first in the aftermath of your truck accident, but reaching out to an attorney as soon as possible can provide direction and support in this difficult time.
FAQs About Los Angeles, CA Truck Accident Laws
Why Do I Need a Los Angeles Truck Accident Attorney?
You are not legally obligated to hire an attorney for a truck accident claim, but legal counsel you can trust is an invaluable asset for maximizing the compensation you secure for your damages. Your attorney can guide you through the auto insurance claim filing process, handle any issues that you encounter with the at-fault driver's insurance carrier, and then help you build a comprehensive personal injury claim that seeks maximum compensation for your damages. You are not only more likely to succeed with your recovery efforts but also more likely to obtain more compensation than you would have secured on your own when you have a Los Angeles truck accident attorney representing you.
How Do I Prove Fault for a Trucking Accident in Los Angeles?
Truck accidents can happen in many ways, and your attorney can provide valuable guidance when it comes to determining what you need to prove fault for your accident. Traffic camera footage, cell phone records, vehicle computer data, and eyewitness accounts are just a few examples of the different types of evidence that may come into play in your case. The sooner you connect with legal counsel, the sooner they can start helping you gather the evidence needed for the foundation of your claim.
How Much Is My Truck Accident Claim Worth?
It's normal to wonder how much compensation you could potentially win from a successful truck accident claim. State law enables you to hold the at-fault driver accountable for the entire scope of financial losses you suffered because of their negligence or intentional misconduct, such as vehicle repair costs, medical bills, and income you are unable to earn while you recover. You can also seek compensation for your pain and suffering, and there is no limit to how much you can claim. Your Los Angeles truck accident attorney can estimate your case's total potential value.
How Long Does It Take to Resolve a Trucking Accident Claim in Los Angeles?
If you have experienced legal counsel representing you, it may not take as long as you expect to handle your auto insurance claim and resolve a straightforward personal injury case. If the fault for your accident is clear and the defendant accepts liability, resolving the insurance claim process should only take a few weeks at most, and the settlement negotiation process for your outstanding damages may not take much longer. However, if liability is contested or the defendant refuses to engage in settlement negotiations, these factors can significantly extend the time it takes to resolve your recovery efforts.
How Much Does It Cost to Hire a Los Angeles Truck Accident Attorney?
The team at Belgum, Fry & Van Allen offers contingency fee billing to our clients. This means that our client only pays a percentage of their final case award as our fee, but only if and when we win their case. If, for any reason, our team is unable to secure compensation for a client, the client is not required to pay any legal fees. This billing policy ensures that the legal representation you need is accessible when you need it and that your attorneys' fees do not overshadow your recovery.
The right Los Angeles truck accident attorney on your side can make a tremendous difference in the outcome of your recovery efforts. The team at Belgum, Fry & Van Allen has helped many clients recover from all types of motor vehicle accidents, including accidents involving large commercial trucks. We know the challenges you might encounter as you attempt to prove liability and secure compensation for your damages. Whatever your case may entail, we are ready to assist you with your recovery efforts, so contact us today and schedule your free consult with a Los Angeles truck accident attorney you can trust.