Every day, thousands of people throughout California trust all types of medical professionals to provide safe, effective treatment for illnesses and injuries. While most people are able to rely on their medical treatment teams with confidence, others, unfortunately, suffer severe or even fatal injuries at the hands of the health care professionals responsible for treating them. Medical negligence continues to be a leading cause of accidental deaths across the United States, and victims of medical malpractice are often left wondering how they can recover from the extreme damages they have suffered.
The attorneys at Belgum, Fry & Van Allen have extensive professional experience representing clients in medical malpractice cases. We know how daunting it can seem to imagine filing a complex medical malpractice case and enduring difficult legal proceedings while managing your medical complications. An experienced team of lawyers can help you prove liability for your damages and lead you through the legal proceedings necessary to ensure accountability for your experience.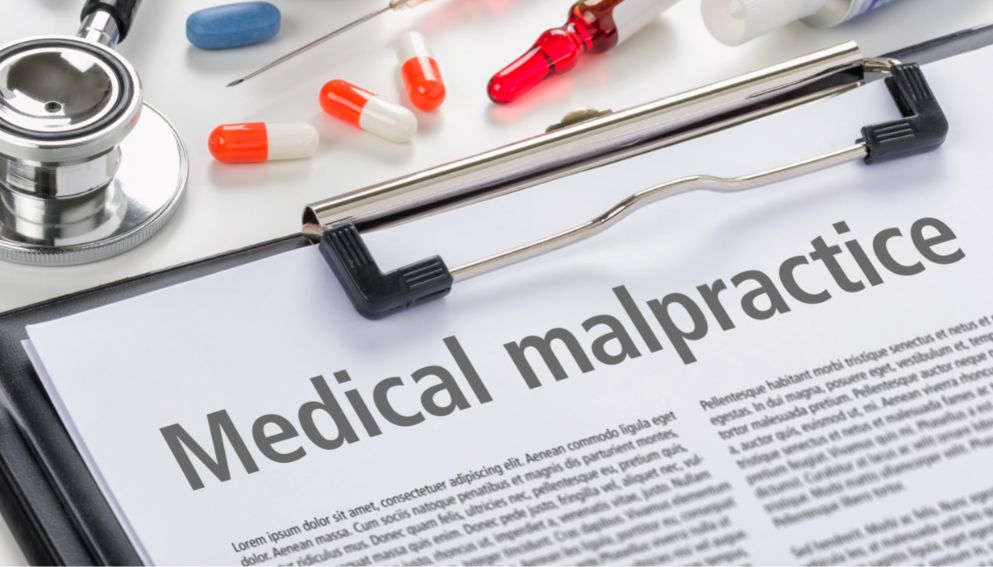 Types of Medical Malpractice
The term "medical malpractice" applies to any situation in which a medical professional fails to meet their patient's standard of care due to negligence, inexperience, or intentional misconduct. Some of the most commonly reported types of medical malpractice that generate civil claims for damages in the Azusa area include:
Medication errors, such as prescribing the wrong medication, the wrong dosage, or medication that conflicts with the patients' allergies, current medications, or other medical complications.
Surgical errors, such as causing traumatic internal injury due to negligence in the operating room, operating on the wrong body part, or leaving surgical tools inside a patient's body. The surgeon will be responsible for any and all corrective treatment the patient requires as well as additional damages depending on the scope of the harm they caused.
Anesthesia errors. Any time a patient needs anesthesia, their treatment team must carefully monitor their medication and vital signs. They must also know how to recognize the signs of patient distress and address such issues appropriately.
Misdiagnosis, delayed diagnosis, or failure to diagnose. A diagnosing physician needs to use the appropriate differential diagnosis steps to figure out a patient's condition accurately. Any failure in the diagnostic process could allow the patient's condition to worsen to critical levels, subject them to inappropriate and ineffective treatments that do not address their actual condition and various other potential complications.
These are not the only ways medical malpractice might occur in Azusa. Any time a medical professional harms a patient, the situation could potentially escalate to a medical malpractice claim if it's revealed the medical professional failed to meet their patient's standard of care in any way.
Recovering From Medical Negligence in Azusa
The aftermath of any medical malpractice-related injury can be traumatic and painful for the victim and their family. The added stress of impending legal proceedings can make the situation worse for everyone involved, but the right attorney can provide invaluable reassurance for the plaintiff and their loved ones.
California law enables the plaintiff of a medical malpractice claim to seek full compensation for their economic losses resulting from the injury as well as pain and suffering compensation. State law limits non-economic damages in a medical malpractice case, but the right attorney can ensure you can secure as much compensation as possible for your experience. When you choose Belgum, Fry & Van Allen to represent your medical malpractice case, we will guide you through all the proceedings necessary for holding the defendant accountable for the damage they inflicted on you.
FAQs About Azusa, CA Medical Malpractice Law
How Do I Prove Medical Malpractice in California?
Whenever a medical professional treats a patient for any medical condition, they must administer treatment following the standard of care that applies to the patient's condition. They must also administer treatment carefully and minimize the chance of injury to the patient, however, and whenever possible. Medical malpractice occurs whenever a medical professional deviates from the standard of care and causes harm to a patient.
How Long Do You Have to Sue for Medical Malpractice in California?
The statute of limitations for California malpractice claims is three years from the date of the injury in question. However, the statute of limitations may not start until the victim discovers the harm done to them by the medical professional in question. For example, if you were injured somehow but did not notice the symptoms from the injury until much later, your statute of limitations begins on the date you discovered the harm in question.
Will a Doctor Go to Jail for Medical Malpractice?
It's possible for a medical professional to go to jail if they are found to have injured a patient through intentional misconduct of any kind or egregious negligence. For example, a doctor who attempts a surgical procedure for which they are unqualified or administers treatment while under the influence of drugs or alcohol may not only lose their license to practice medicine but also face prosecution for criminal negligence.
How Much Is My Medical Malpractice Claim Worth?
The total value of your claim hinges on the severity of your damages. State law, unfortunately, limits your pain and suffering compensation to $250,000 regardless of the severity of your situation. However, there is no upper limit on the economic damages you can seek from the defendant. Hiring the right attorney significantly improves the chance of maximizing your final recovery as much as state law allows.
Is It Worth Hiring an Azusa Medical Malpractice Attorney?
A medical malpractice case may fall within the purview of personal injury law, but this is a special type of claim that demands the attention of a capable and reliable attorney. Hiring an experienced Azusa medical malpractice attorney increases your chances of ensuring accountability for the defendant and suitable compensation for your losses.
Any form of medical malpractice can potentially be a life-changing experience for the victim. If you believe you have grounds to file a medical malpractice case in Azusa for any reason, our team is ready to assist you in your recovery efforts. Contact Belgum, Fry & Van Allen today to set up a free consultation with an Azusa medical malpractice attorney.