Azusa Nursing Home Assault Attorney
Many Azusa, CA, area families rely on local nursing homes, assisted living facilities, and other senior care services to address their aging loved ones' medical needs. While most of these organizations fulfill their professional duties in good faith and provide attentive and compassionate service to their patients, others fail in their professional responsibilities and actively harm patients. Some victims cannot call for help; others suffer from medical conditions that make it very difficult to convey their needs to loved ones or remember the details of their experiences.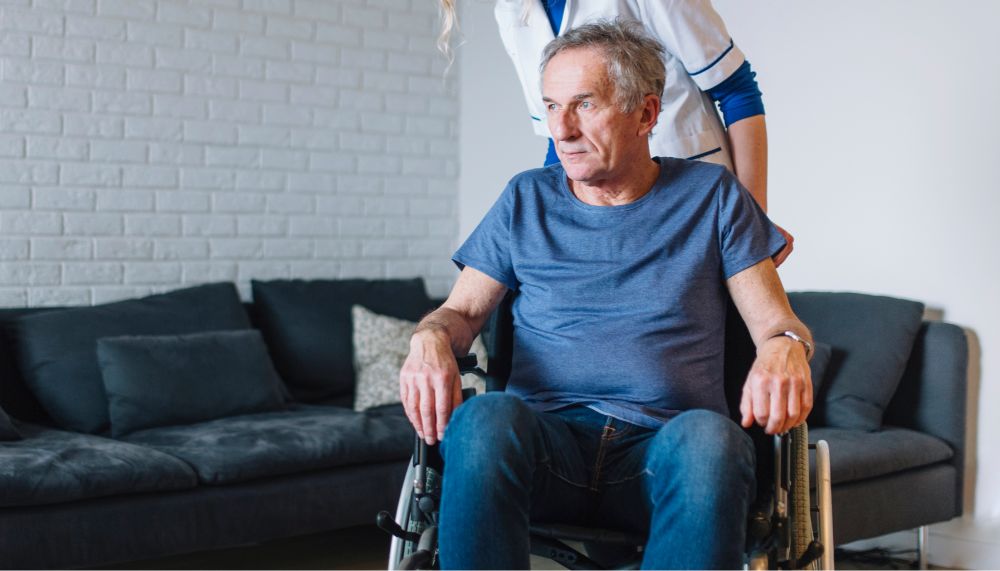 Legal Counsel for Azusa, CA, Nursing Home Assault Victims
It can be very difficult to determine whether an elderly loved one has been subjected to intentional abuse by their caregivers. Still, it is vital to pay close attention to any warning signs you may see while spending time with a loved one in elder care. Unfortunately, many victims of elder assault struggle to seek help out of fear of their abusers; others are manipulated and abused in subtle ways that they may not fully understand, recognize, or remember.
If your loved one has suffered a physical assault, sexual abuse of any kind, or any other form of abuse from the people your family pays to keep them safe and healthy, you have every right to seek accountability. The attorneys at Belgum, Fry & Van Allen have years of professional experience representing clients in the Azusa area with all manner of elder abuse claims, and we can leverage this experience in your case.
Why You Need an Azusa Nursing Home Assault Attorney
Any elder abuse case requires the attention of an experienced attorney, but this is especially true for nursing home abuse cases involving physical assault. These incidents are highly likely to result in catastrophic injuries. Elderly individuals are less resilient to physical injuries than younger people and are more likely to develop long-term or permanent complications from serious injuries. In addition, knowing your loved one's condition results from their caregiver's intentional misconduct can add frustration to an already strong mix of emotions.
Your attorney can help you gather any evidence needed to substantiate your claim, and they can also assist you in calculating the damages you can seek from the defendant. While it's technically possible to file and even win an elder abuse case without an attorney, legal representation will make all of your proceedings much easier to handle. Ultimately, hiring an experienced Azusa nursing home assault attorney you can trust is an invaluable investment in your recovery.
Understanding Nursing Home Assault and Abuse
Nursing homes and other organizations offering senior care have various professional duties to their residents. California enforces robust elder abuse laws that dictate various requirements for senior care services, such as the obligation to fully review employees' credentials, criminal records, and training to ensure they pose no threat to their patients. Nursing homes can face liability for damages caused by their employees' negligence, but they face especially harsh penalties when their employees deliberately injure their patients.
When a nursing home assault occurs, this is not only a criminal offense but a violation of the elder abuse statutes of California. The defendant faces harsher penalties than they would for a similar offense outside the realm of elder abuse. They are also in violation of their professional obligations and duties of care. These incidents must be taken seriously, and as soon as you notice signs that your loved one has been assaulted or abused, you should respond swiftly.
After Confirming Abuse, Notify Authorities and Move Your Loved One
Once you confirm an elderly loved one has suffered any form of nursing home assault, you should notify the authorities and remove your loved one from the dangerous situation as quickly as possible. This may be a stressful and expensive process, but a good Azusa nursing home assault attorney can potentially help you hold the defendant accountable for the costs of keeping your loved one safe and bringing your action against the defendant.
Types of Nursing Home Assault and Their Warning Signs
When a family trusts a nursing home to provide daily care for their elderly loved one, they must be vigilant for any signs of assault, abuse, or neglect. Unfortunately, discerning these signs can be very challenging for many reasons. Victims may fear speaking out and asking for help due to intimidation from their abusers. It is also possible for a nursing home to discover their employee intentionally harmed a resident and then proceeded to take steps to conceal the incident to avoid liability.
Nursing home assault can occur in many ways, and it's important to take any potential indicators very seriously:
If you visit a loved one who appears to have sustained recent injuries, investigate them thoroughly and ask the nursing home to provide an incident report. If the nursing home cannot explain how the injury occurred, or if your loved one seems hesitant to speak about their injuries, take these as clear warning signs that your loved one has been intentionally abused.
If your elderly loved one suddenly develops any sexually transmitted disease, this could be a sign of elder abuse. Most nursing home residents are not sexually active, so if your loved one develops any type of medical issue that typically results from sexual content, it's vital to investigate. Elderly nursing home patients subjected to this type of abuse may not be willing to talk about their experiences, or they may have been specifically targeted due to their medical issues that interfere with memory.
Mood and personality changes are crucial when identifying nursing home abuse. If you visit an elderly loved one in their nursing home and they seem distracted, depressed, anxious, or even aggressive, these changes could be the effects of the recent abuse they have suffered.
Many elderly nursing home patients struggle with various ailments while contending with the physical effects of aging. While it's possible for your elderly loved one's health to take a sudden turn for the worse without warning, such a change may also be a response to assault or abuse. Therefore, if your loved one's health suddenly changes, it is always vital to seek the underlying cause of the change.
Once you notice any warning signs of nursing home abuse, you should investigate them thoroughly. A nursing home assault case can focus on a specific caregiver, their employer, or a combination of multiple defendants.
FAQs About Azusa, CA Nursing Home Assault Law
What Is the Most Common Type of Abuse in California Nursing Homes?
The most commonly reported type of nursing home abuse in California and throughout the United States is neglect. While most nursing homes and other senior care facilities ensure the proper staff to manage all patients safely and efficiently, others fail in their most basic professional responsibilities in ways that result in severe harm. Neglect can cause malnutrition, dehydration, bedsore formation, and increased susceptibility to illness and injury.
What Is the Difference Between Assault and Battery?
The terms "assault" and "battery" are often conflated but refer to distinct offenses. An assault occurs whenever one party threatens another party with physical harm and has clear intent and ability to carry out the threat. Battery occurs once the aggressor makes physical contact with the victim.
Does Verbal Abuse Qualify as Elder Abuse in Azusa, CA?
When most people think of nursing home abuse, they think of physical injury, but the reality is that elder abuse takes many nonphysical forms. Verbal abuse, emotional abuse, excessive ridicule, terrorization, and manipulation are all forms of psychological elder abuse prohibited by California state law. If your loved one has been repeatedly subjected to psychological abuse, it is crucial to consult an attorney as soon as possible to determine your best legal responses.
How Can I Prove My Loved One Was Mentally Abused?
Proving the effects of physical abuse is relatively straightforward in most cases, but proving psychological abuse is likely to be far more challenging. Your Azusa nursing home assault attorney can help you determine the best ways of proving the scope and severity of the mistreatment your loved one experienced. For example, they may consult various medical experts who can examine your loved one and provide valuable insights concerning their experiences and the affects they are likely to face from them.
Is It Worth Hiring an Azusa Nursing Home Assault Attorney?
Legal counsel you can trust is an indispensable asset whenever you must prepare for a complex nursing home assault case. Your legal team can help you gather the evidence needed to substantiate your case. They will also be invaluable in calculating the entire scope of claimable damages you can seek in your civil case.
The attorneys at Belgum, Fry & Van Allen understand how devastating it can be for any family to discover their elderly loved one has been assaulted in their nursing home. If you are ready to discuss your options for legal recourse with an experienced Azusa nursing home assault attorney, contact us today to schedule a consultation with our team.