As family members age, ensuring they have the care and safety they need to maximize their quality of life is a priority for many families. However, when those we entrust with caring for our aging loved ones fail in their duty, it can invoke pain, confusion, and anger. Knowing your rights and those protecting your loved ones can help you take control of these difficult situations and get you the help you need to hold those responsible accountable. If you or your loved one are facing the failures of a nursing home, bring a nursing home assault lawyer to your side.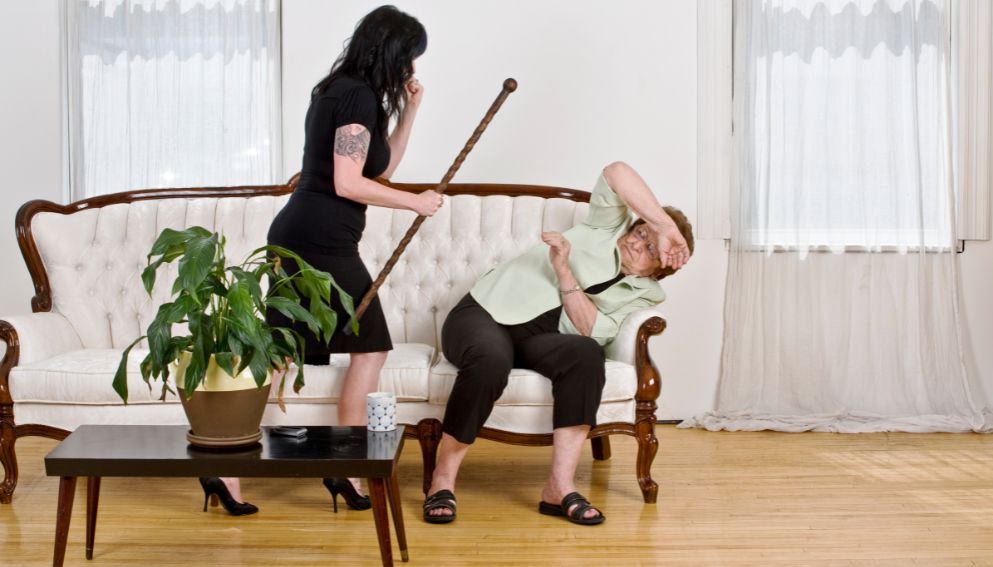 Nursing Home Abuse
Nursing home abuse is a difficult reality. Like child abuse, many victims of nursing home abuse are unaware that it is occurring, making it more difficult to recognize and report. Abuse can happen both intentionally (such as hitting a patient or intentionally isolating them) or unintentionally (such as forgetting to provide medication or deliver a meal). Whether there was the intention or not, neglecting the needs of the elderly is a major problem. The elderly are often already in weakened physical or mental capacities making forms of abuse even worse as abusers take advantage of these.
California Welfare and Institution Code 15610, and its subsequent sections, articulate the type of abuse that occurs and the resulting definitions for each. Some common forms of nursing home abuse include:
Physical abuse. Physical abuse is any action (such as hitting, kicking, scratching, shoving, etc.) that inflicts physical harm against a patient. Another form of physical abuse is the overuse of restraints or failure to provide care to an injured patient.
Sexual abuse. Unfortunately, sex abuse occurs at any age. Because many elderly patients cannot physically resist, sexual abuse exploits the weakened state resulting in unwanted and nonconsensual sexual encounters. Often, this type of abuse occurs with patients who suffer from dementia or some type of mental incapacitation.
Psychological abuse. When the mental well-being of an elderly patient is challenged because they experience someone who constantly yells, gaslights, humiliates, shames, or criticizes them, their emotional suffering is the consequence of the emotional abuse.
Financial abuse. The elderly often have others help control their assets. Whether through power of attorney or by coercion and force, the elderly are particularly susceptible to financial theft. This can happen through the forging of documents, stealing possessions, or even writing and cashing bad checks.
Neglect. Whether from understaffed facilities or individual neglect, a nursing home's failure to provide adequate and appropriate care for patients is a serious problem. This can include anything from failure to provide food, water, or sanitation facilities to failure to provide care or ignoring calls for assistance.
Resident-to-resident abuse. Management and staff are the only ones responsible for the abuse against the elderly. Abusive behaviors can be carried out by other residents. However, the facility must keep its residents free from harm, which means they are liable for these instances as well.
Any breach of safety and protection or engaging in any of the above activities constitutes a reason to pursue legal action against the nursing home, management, staff, or parent company.
Identifying Nursing Home Abuse
Abuse is often unreported because of a limited mental capacity or even because of shame. This can be particularly true in cases of sexual abuse. The Department of Health and Human Services has estimated that over 25% of all cases go unreported. With the commonality of abuse and the vast amount of unreported cases, you can do your part in helping your loved ones by looking for signs of abuse. Common indications include:
Malnutrition or sudden weight loss
Dehydration
Bedsores
Unexplained cuts, bruises, and scratches
Changes in personality, behavior, or hygiene
Neglected maintenance or safety measures in the nursing home
This is by no means an exhaustive list, but it does show the types of patterns to be aware of to ensure the well-being of your loved one.
FAQs About West Covina, CA Nursing Home Assault Law
How Do I Report Nursing Home Abuse in West Covina, California?
Because California takes allegations of abuse very seriously, there are several ways to report the abuse:
Contact your local sheriff or police department
Contact the local Long-Term Care Ombudsman Program
Contact the California Department of Social Services
Contact the Adult Protective Services
Working with an elder abuse attorney can help guide you through the reporting process.
How Long Does It Take to Get a Nursing Home Neglect Case Through the Court System?
Litigation for nursing home abuse can average 18 to 24 months before any court-ordered settlement is reached. Because of this, many people choose to go through a mediation process and seek to settle out of court, which also avoids any court fees. Either option can settle your case, but you should choose the option that is best for you under the advice of your attorney.
What Is the Penalty for Elder Abuse in California?
Criminal penalties for elder abuse can vary, but they can include prison time, fines, probation, and other legal consequences. This crime is considered a wobbler in that its circumstances could classify it as either a misdemeanor or a felony. Civil suits seek to recover medical expenses, emotional distress, pain and suffering, and loss of quality of life.
What Are the Five Major Consequences of Elder Abuse?
Elder abuse can have many different consequences. However, the most common and long-lasting include physical pain, emotional or mental pain, financial losses, social consequences, or the need for additional medical care. The type of abuse suffered has a major impact on the lasting ramifications.
West Covina Nursing Home Assault Attorney
Knowing you are providing your aging loved ones with a safe facility staffed by caring individuals is a comforting feeling. However, if you or a loved one are experiencing nursing home abuse, it is important to get the help you need as quickly as possible. At Belgum, Fry & Van Allen, our attorneys are here to help you hold those who have hurt your family accountable. Get in touch with our offices today, and let us help you and your loved ones.